Bringing Creative Energy To College Success
Committed to Today's Students
BVC is committed to achieving equitable outcomes that ensure all students to include – first generation students, low-income students, returning adults and students from minoritized communities – achieve their academic, career, and life goals
BVC will honor student voices and employ data-driven approaches to achieve equity across all institutional transformation efforts.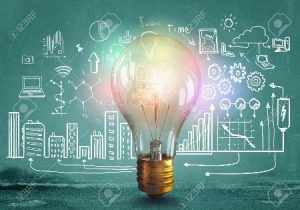 BVC has worked with the field's most innovative and successful leaders at the institutional, system, state and national level on the design, implementation, scale and continuous improvement of proven reforms.
BVC can deliver high quality technical assistance informed by the best practices in the field.
Build Momentum, Sustain Impact
BVC brings substantive experience, deep knowledge and creative energy to the important work of implementing evidence-based strategies for increasing college success and ensuring equitable outcomes for today's students. BVC collaborates with system and institutional leaders to customize practical and proven approaches that can generate immediate impact and build momentum for ongoing efforts to ensure your institution's students achieve their academic, career and life goals through a postsecondary credential.
BVC actively engages postsecondary faculty, administrators and policymakers in the critical work of implementing college success strategies that build and sustain student momentum to a degree to include:
Corequisite Support
High Impact Practices
Guided Pathways
Math Pathways
Student Purpose and Mindset
Workforce Alignment

Team Building
Build a high functioning team to guide institutional transformation efforts by utilizing evidence-based techniques and strategies that achieve results

Knowledge sharing
Access the latest research and best practice through highly engaging webinars and workshops geared to the unique needs of faculty, administrators and policymakers.

institutional planning
Plan your institutional transformation efforts through highly interactive planning academies and structured project management

DR. Uri Treisman
I love working with Bruce. He has a profound understanding on how to organize people for needed change. He has great tact when necessary and great skill at managing complex situations. He is a guy I look to for advice when the challenges cut close to the bone of an organization.